by Steve St. Angelo, SRSRocco Report: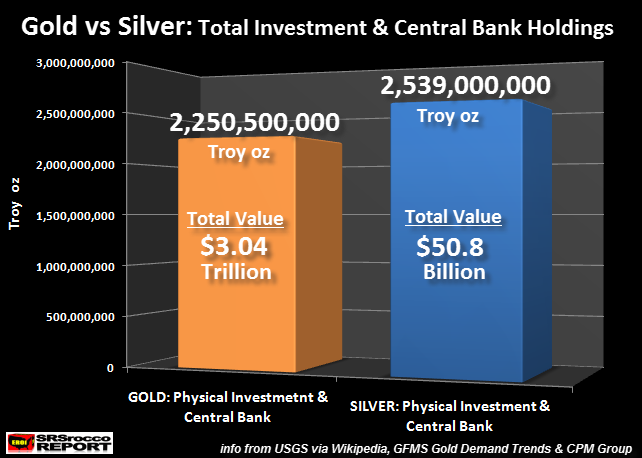 Many investors believe the value of silver will surge much higher in percentage terms compared to gold during the next financial and economic crash. I happen to belong to that savvy group of silver investors, and for good reason. If we look at the charts below, the data proves that silver is certainly the more undervalued precious metal asset. Thus, it will likely make silver one of the best investment strategies of a lifetime.
While some readers may say that this is just more hype, the fundamentals provide us a pretty clear picture. That is, if we are able to understand the entire system and how things are likely to unfold.
Before I post these two charts, I want to say a few words about several emails I have received from my readers over the past week. After I wrote the article, UNLOCKING GOLD'S TRUE VALUE: The Economic Code – Finally Revealed, some readers finally understood that ENERGY is the critical factor in providing value to most goods and services in the world.
When they find out that ENERGY is everything, the LIGHT-BULBS go off and they finally get the vital importance. It took me years of research before it made sense to me. Still, the majority of my readers likely just skip over it and continue to see energy as just a part of the economy.
Read more at original source: