from SRSrocco: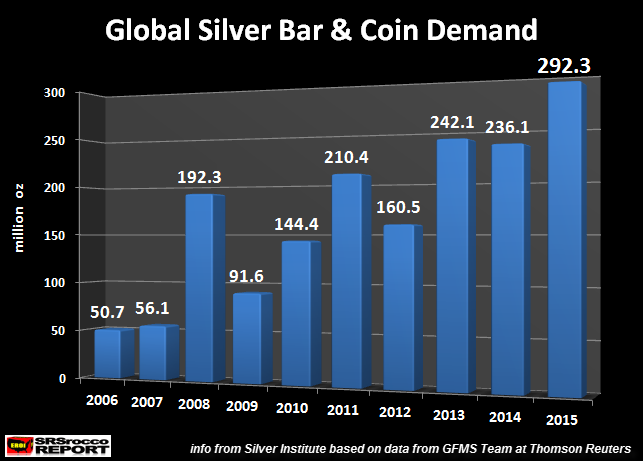 The event that will transform the Silver Market is when BIG MONEY finally moves into the sector in a BIG WAY. Even though the precious metals prices experienced new highs in 2011, this was due to only a small fraction of investor demand. The overwhelming majority of investors were still in playing in the Stock, Bond and Real Estate Markets.
However, the time when BIG MONEY finally moves into the precious metals sector grows closer each day. Michael Belkin discussed this in his recent interview on Kingworld News. Michael provides a very expensive newsletter to large clients (institutions & Hedge Funds) on what they should be buying.
During the end of 2015, Michael put a new gold stock newsletter in which he stated gold stocks were going to really take off in the beginning of the year. A month later he came out with a group of silver mining stocks that he forecasted would experience tremendous gains. Well, Mr. Belkin HIT THE NAIL ON THE HEAD.
Read more at original source: