It's a historical time in the gold market, as the price has pierced the psychological barrier of $1900.
Not since August 2011—almost nine years ago—has gold been above $1900 an ounce.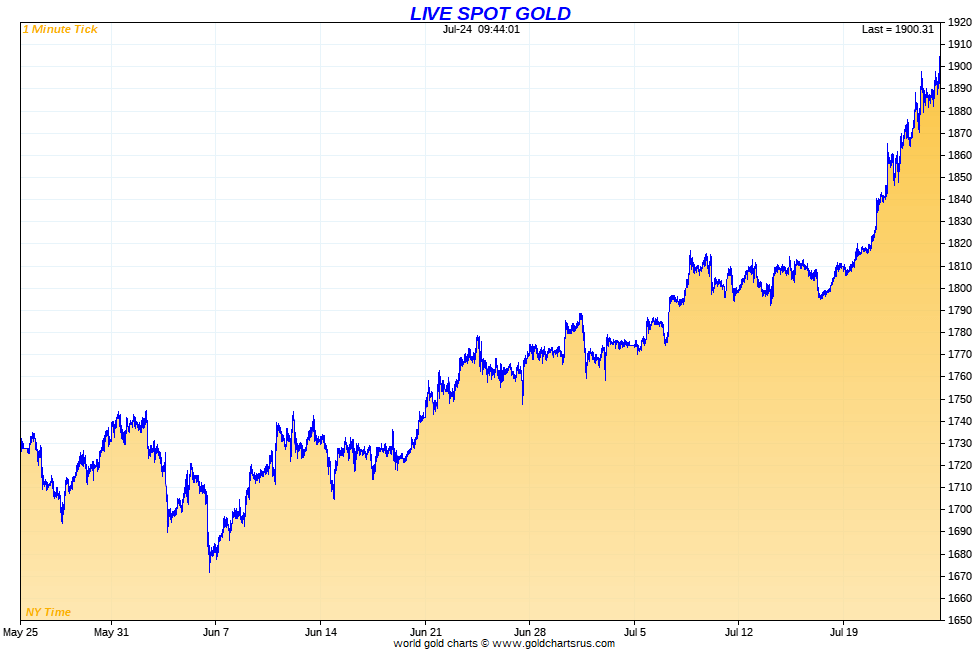 At $1900, gold is now up 25.4% on the year.
Gold could also make history today: if the price closes at $1,905 or higher, it will register as a new all-time high. The previous all-time high for spot gold occurred on August 21, 2011 when it closed at $1904.98 (it also closed at $1904.92 on 9-4-11).
Considering that all of the catalysts pushing gold higher are still in place, it is as imperative as ever that one own a meaningful amount of bullion, regardless of any pullbacks we see going forward.
We hope you're with us.