7 Dec 2019
From RTE: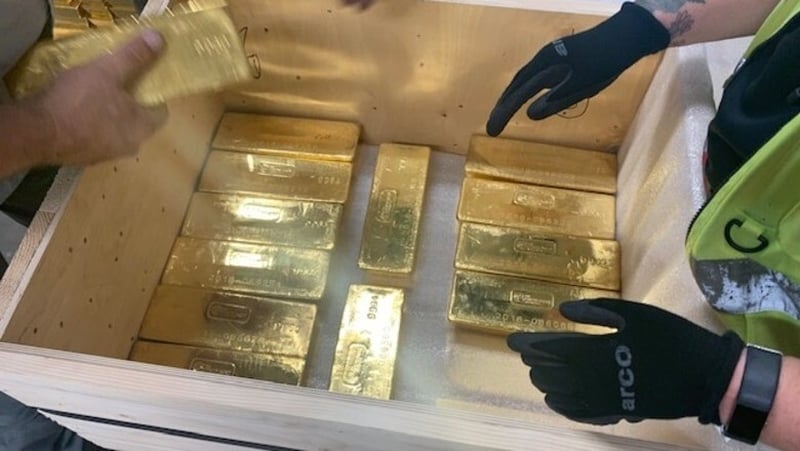 Eight thousand gold bars, worth around €4.5bn, have been returned to Poland from London after being spirited from the Eastern European country at the start of World War II.
When war broke out in September 1939, Polish authorities arranged for the country's entire reserve of gold to be evacuated.
About 80 tonnes of gold bullion, as well as other assets and banknotes, were sent on a journey that took them through Romania, Turkey, Africa, France and New York.
Four years later, the country's national reserve was split into three and stored at the Bank of Canada in Ottawa, the Federal Reserve Bank in New York, and the Bank of England, in London.
The gold held in London has been repatriated over recent months, with eight trips taken by a high-security team.
Each time, the 12.5kg gold bars were placed in wooden crates and loaded into security trucks, which travelled from an undisclosed location outside London under cover of darkness.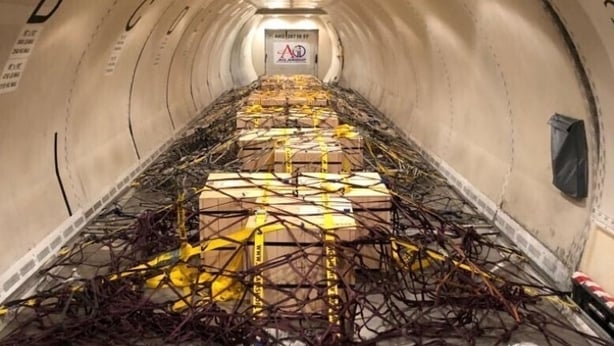 Travelling with a police escort and with a helicopter overhead, the trucks travelled to an airport in the English capital where they were loaded onto a freight plane.
The bars were then airlifted to two airports in Poland, where they were then taken in armoured vehicles under another police escort to the vaults of Poland's central bank.
Over the eight trips, 100 tonnes of gold were transported to Narodowy Bank Polski, Poland's central bank.
"The movements of the gold were meticulously planned in coordination with everyone, including the police, the Bank of England, the Narodowy Bank Polski and G4Si," John Lennox, of security company G4S, said.
A G4Si employee who accompanied the gold on two of the trips said: "This is one of the biggest private movements of gold between banks in the world."
Read more at the original source here: